Lakewood (Cleveland, OH) to Mansfield, PA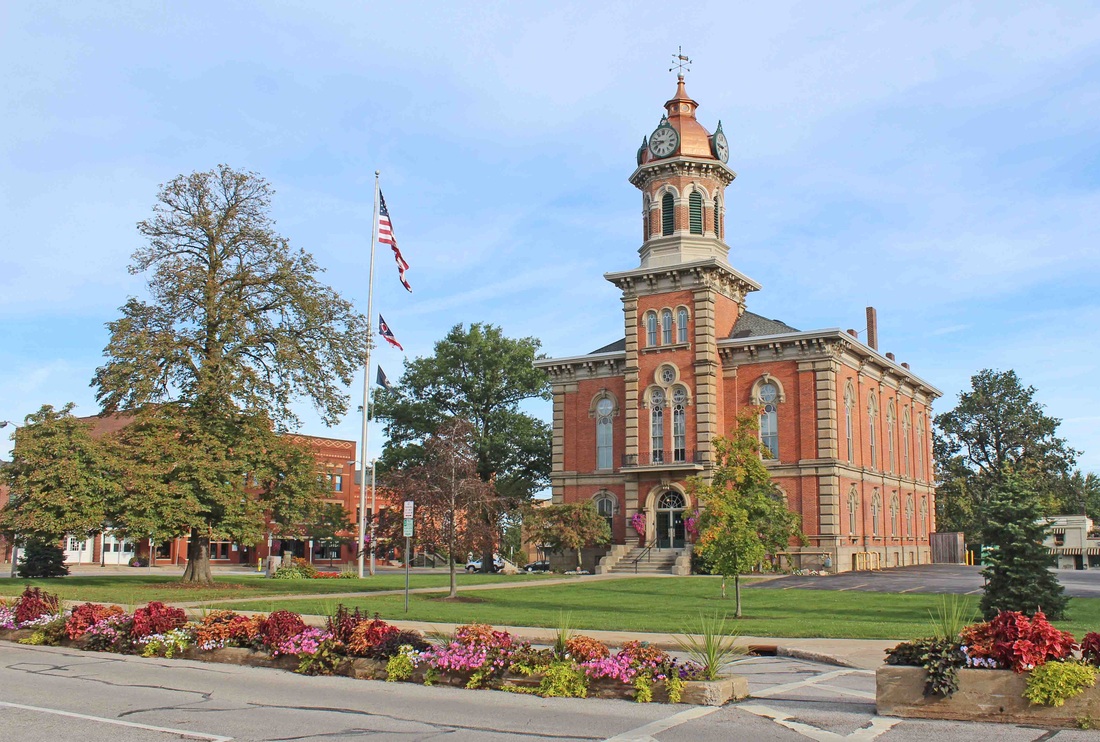 The Geauga Country Courthouse in Chardon, Ohio was built in 1869 and it's red brick and light sandstone quoins make an impressive town square centerpiece with the beautifully landscaped park like setting.
The good thing about leaving early Sunday morning when attempting to drive U.S. Route 6 through Cleveland, East Cleveland and Euclid on it's famous Euclid Avenue was there is no traffic although there are hundreds of traffic lights and their timed sequencing to deal with. After trying a few different speeds, somewhere between 45 & 50 mph seemed to work best, well above the 30-35 mph speed limit. Fortunately there is not a lot of police presence on this avenue before church services start. It only took about 40 minutes to get through the traffic light gauntlet when I would expect normal traffic flow would take at least 1 1/2 hours; phew!
When Route 6 swings east through Willoughby Hills you start to get the feeling of forests and winding hilly roads, a welcomed change driving. Farms still occupy the landscape in Ohio but they are the typical smaller farms we are familiar with instead of the horizon filled farms of the mid-west.
Many of the towns have a center common roundabout traffic flow that slows traffic from intersecting roads with many of the large townships having impressive turn of the century architecture, including the county courthouses, which are as unique as the counties they represent. Also, abandoned farm fields are filled with Goldenrod coming into full flower, beautiful, but not a good thing if you are an allergy sufferer. At the higher elevations in the Alleghany mountains the trees are starting to show color as is the sumac with it brilliant red leaves. This was another great day driving through the Alleghany mountains and valleys of Ohio and Pennsylvania and I've tried to select three pictures that illustrate the a bit of the hidden treasures that I found along U.S. Route 6 today.

The Cambridge Springs, PA historic Riverside Inn, built in 1885, is only open from April to December. They conduct "A Night in the Theater" dinner happenings during Sept. and Oct.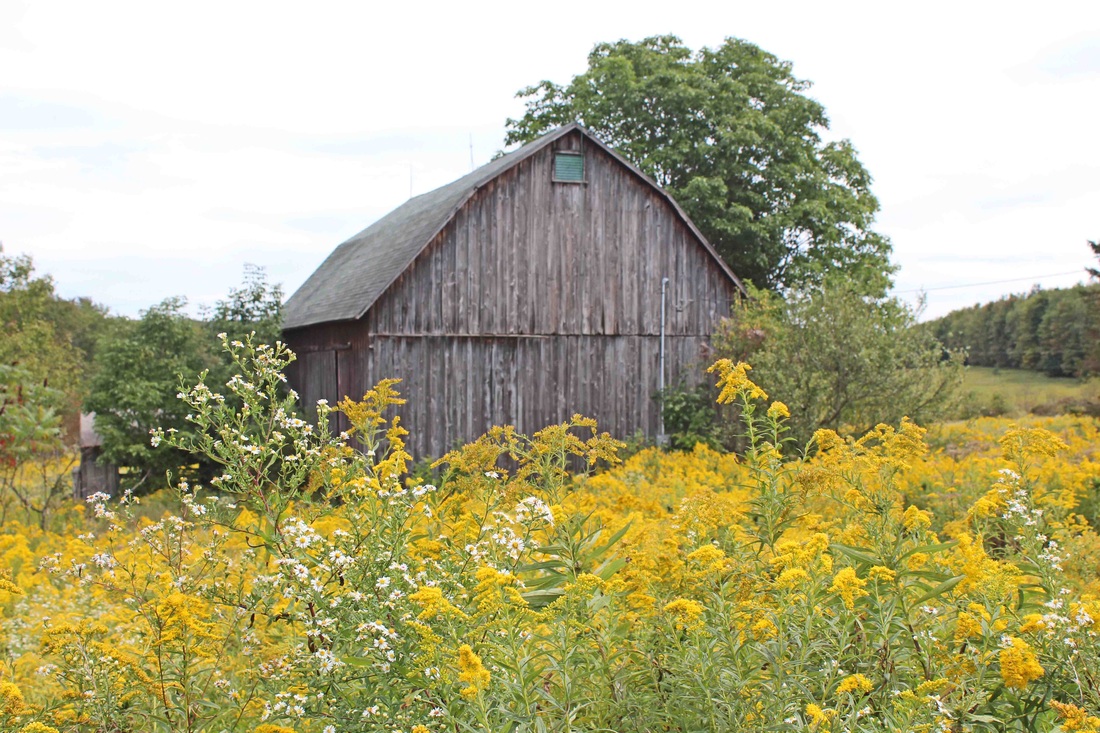 Fallow farm fields are blooming with Goldenrod offering picturesque photo opportunities and visual colorful landscape displays in September before the fall foliage of early October.